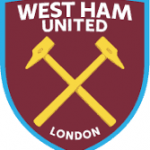 Main Responsibilities

The successful candidate will be required to deliver the following: -

Work closely with disaffected students to ensure they access their learning, and engage positively in their lessons.
Fully support students who face challenges that impact upon their behaviours.
Work on a 1:1, group and in-class basis, to ensure all levels of students are fully supported whilst in the academy.
Work with students in lessons to help them overcome any barriers to learning
Encourage positive choices with students who you directly work with, raising aspirations and their future outlook.
Integrate students who may be facing, or have faced, challenging circumstances, back into learning and lessons.
Always relate conversations back to positive outcomes, choices and academic success.
Challenge students who fail to comply and adhere to the academy expectations.
Contact, and/or meet, parents/carers of students where there is a concern.
Formulate bespoke action plans and targets for students who you specifically work with, and review these on a weekly basis.
Ensure all activities are delivered safely and are age appropriate.
Follow Academy protocols and procedures.
Enhance the education experience for students who face barriers or emotional/behaviour difficulties, playing an integral role within the Pastoral Support Team.
Support students with their academic studies and enhance their performance across all subjects.
Outreach work to develop the physical participation levels of students at the academy.
Organise structured football events at break and lunch times.
Run football training session afterschool.
Work with local primary school, running workshops at the academy.

Specifically, the WHU Foundation Educational Officer will:

Deliver high quality educational provision that is inclusive to all
Support and enhance numeracy and literacy delivery
Ensure the delivery of individual tailored programmes set by WHUF and key partners
Develop & maintain effective and positive relationships with all partner and community organisations
Deliver and maintain all Premier League reviewing processes and reporting twice yearly.

WHUF Education & Well-Being Officer will be supported in their work by:

Supervision in the workplace from Football Development Manager and Vice Principal for Personal Development and Behaviour and Attitudes.
Supported in the workplace from the Football Development Officer and The Hathaway Academy Behaviour Interventions Manager.
Supported in the workplace from the Football Development Officer and The Hathaway Academy Physical Education Middle Leader.

Equal Opportunities

To ensure that all departments are provided within an anti-discriminatory framework and take account of such issues as race, gender, sexuality, disability, religion and age.
To carry out work in a manner which promotes equality of opportunity for both staff and clients.

West Ham United staff enjoy generous benefits, including a contributory scheme, 25 days' leave and life assurance.  You can also take advantage of childcare vouchers, interest-free season ticket loans, a cycle to work scheme and our employee wellbeing programme.

Education/qualifications/experience 

Higher Education qualification - Desirable
An A Level in either English, Maths or Science - Desirable
A to C GCSE in Maths, Science and English - Essential
A Level 3 sporting qualification - Desirable
Safeguarding Awareness Training and First Aid Certificate - Essential
Enhanced DBS Check - Essential
A qualification in Mentoring young people - Desirable

Understanding and commitment to the Club's Equality Policy and ability to promote anti-discriminatory practice.

We are committed to the principle of equality and equal opportunities in employment and have been accredited with the being Disability Confident Committed.   We will actively promote equality and equal opportunities in our business to ensure that individuals receive treatment that is fair and equitable and consistent with their relevant aptitudes, potential skills and abilities. Employees will be recruited and selected, promoted and trained on the basis of objective criteria

West Ham United FC is committed to equality and safeguarding children and vulnerable adults. Positions that involve working with such groups are subject to safer recruitment protocols, including DBS Disclosure at enhanced level.