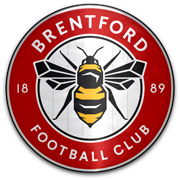 Brentford FC is a bit different to other Premier League football clubs. We put our fans first, we are a true community club and while we are financially sustainable, we are not afraid to take calculated risks. We take huge pride in our environment and culture within the Club which focuses on development, inclusion and not being afraid to think differently.

Being progressive, humble and respectful while sticking together as one team across the Club guides how we work and the decisions we make each day.

We also firmly believe that a diverse workforce is a better workforce which will help us develop ideas, solve problems and ultimately grow Brentford FC.

We play in a brand-new stadium, 15 minutes from Heathrow in vibrant west London.

We will never forget where we have come from, but we are excited about the future that lies ahead.

Come join us.

Inclusion Statement

Brentford FC is an organisation which values and is passionate about diversity and inclusivity. Whilst our recruitment decisions are always based on merit and suitability, we welcome and encourage applications from qualified candidates, including those from underrepresented groups – such as those from ethnically diverse backgrounds, women, those from the LGBTQ+ community and those with disabilities.

Safeguarding Statement

Brentford FC is committed to equality, the safeguarding and welfare of all children and adults at risk. This responsibility is shared by all staff and volunteers at the club, safeguarding is everyone's responsibility. Staff will be required to undertake regular safeguarding training to enable and reinforce a proactive approach to safeguarding. This role requires the post holder to apply all relevant policies and uphold the club's commitment to safeguarding vulnerable people to ensure a safe environment for all. This includes the timely reporting of any safeguarding concern to the safeguarding team.

The Role of the U18 Physiotherapist

Brentford Football Club is enjoying the most exciting period in its history and we're looking for an accomplished Physiotherapist to join our team.

Working within the Academy Medical department, reporting to the Head of Medical and Academy Manager, the role will be responsible for the development and delivery of physiotherapy services to squads across the academy age groups.

We are looking for a pro-active individual with a forward-thinking and problem-solving attitude, and who seeks to develop their skills.

Main Accountabilities

To provide musculoskeletal diagnosis, treatment, and rehabilitation to all U18 players.
To provide Academy and Sports Community Trust (CST) training and match day cover, home and away, as required.
To perform clear and structured injury assessments to ensure accurate injury diagnosis and associated detailed rehabilitation plans.
To provide gym and pitch-based rehabilitation and work as part of a multi-disciplinary team to ensure optimal transition from rehabilitation into the technical program.
To develop and implement injury prevention strategies alongside coaches and performance staff.
Understanding of growth and maturation and its implications on the development of athletes.
To perform daily medical emergency equipment checks.
To work as part of a multi-disciplinary team including doctors, performance staff and coaching staff to optimise player physical development and performance.
To maintain up to date medical records using the Kitman Labs/PMA medical records system.
Ensure individual qualifications, training and CPD requirements are kept up to date and in line with any applicable regulations.
To coordinate and supervise a small group of part-time Academy Therapists to ensure that all Academy activities are covered from a medical perspective.
Awareness of the expectations of a Category 4 Academy (transitioning to Category 3) according to the EPPP.
Any other relevant tasks and duties as directed by senior Academy or Football Department management

General Club Accountabilities

To ensure compliance with all relevant Club policies, including health and safety policies and with specific reference to the data regulations.
To ensure compliance with all Club and regulatory requirements related to safeguarding, and to ensure the Club's safeguarding processes are followed in the event of any safeguarding concerns.
To ensure compliance with all relevant legal, regulatory, ethical, and social requirements.
To build and maintain good working relationships both internally and externally, maintaining a professional image at all times when representing Brentford FC
To keep confidential any information gained regarding the Club and its personnel.
To maintain a flexible approach to work at all times.

Key Internal Relationships

Medical Department
Academy Director
Academy and CST Coaches and Staff

Person Specification - Essential Personal Characteristics

BSc Physiotherapy Degree.
A minimum of 2 years post qualification experience.
Intermediate Trauma Medical Management in Football (ITMMiF) with capability to achieve ATMMiF.
FA DBS check.
Able to drive with access to own vehicle.
Ability to work a flexible schedule with unsociable hours, including weekend and evening cover.
Ability to work in a team and independently on own initiative.
Highly organised with strong communication and time management skills.
Embody Club values – togetherness, respectful and progressive.

Person Specification - Desirable Characteristics

MSc in relevant subject.
Experience of working in professional sports environment (preferably football).
FA Safeguarding Certification.
Evidence of CPD portfolio.