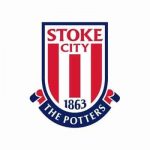 Twinning Project Football Coach
Stoke City Community Trust is seeking a football coach/tutor to deliver FA Level 1 in Coaching Football in conjunction with the HM Prison and Probation Service Twinning Project at HMP Stoke Heath. This is a unique project and an opportunity to directly contribute positively to the lives of those within the prison system.

The Twinning Project is a partnership between HM Prison and Probation Service (HMPPS) and professional football clubs with the objective of twinning every prison in England and Wales with a local professional football club.

Reporting to the Community Projects Manager the Twinning Project Football Coach will have a passion for developing football coaches and leaders, the skills and experience to effectively work within the prison environment and be committed to supporting Stoke City Community Trust vision and mission.

Responsibilities

Working with cohorts of up to 16 inmates to deliver a football coaching and leadership programme within HMP Stoke Heath.
Ensuring effective delivery of 'Introduction to Football Coaching' and the 'Leadership through Football programme'.
Working effectively in partnership with the prison service and all other internal and external partners.
Completing administration duties to support course delivery and accreditation.
Ensuring appropriate processes and documentation are in place to deliver a safe programme.
Undertaking professional development by participating in staff development (CPD) and training activities.
Understanding of the issues and barriers impacting on education and sport within the criminal justice system.
Any other duties as reasonably requested by the line manager organisation.

Qualifications and Experience

Minimum FA Level 2 in Coaching Football Award.
Experience of delivering football/coach education/sports leadership to adults.
Experience of responding to the development needs of individual coaches.
Experience of working within the criminal justice system.

Key Skills and Abilities

Able to develop trusting and supportive relationships with learners within a prison setting.
Able to create an environment that inspires inmates to engage with football coaching and leadership through sport.
Resilient and resourceful.
Communicate sensitively to diffuse any potential situations of conflict.
Able to develop creative and engaging coach education sessions and learning resources.
Provide safe, positive learning environments for learners.
Understand and adhere to safeguarding policies and procedures.
Good communication and interpersonal skills which are culturally competent.
Maintain high standards of quality and ensure appropriate processes are in place to drive continuous quality improvement.
Strong organisational skills with the ability to prioritise and work within deadlines.
Motivated and enthusiastic about our work.
Works collaboratively and has a willingness to support other team members.
Commitment to supporting others, and the principles of equality, diversity, and inclusion.

This organisation is committed to safeguarding and promoting the welfare of children and adults at risk and expects all staff and volunteers to share this commitment. Background checks and DBS checks at the appropriate level will be obtained prior to employment commencing.