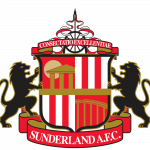 Sports Development Officer
Work across the Primary and Secondary programmes to plan and deliver effective Physical Education and Coaching sessions: in a school setting, at the Beacon of Light and at outreach sites.

Deliver high quality PE sessions.
Develop Ofsted good/outstanding sessions.
Develop and deliver high quality sessions, which are creative, and resources that compliment delivery.
Deliver a high-quality service securing further bookings.
Develop effective relationships with schools.
Carry out pre and post learner assessments throughout each course.
Deliver holiday, evening and weekend sessions as required by the timetable.
Motivate and encourage learners, seeking additional support from outside agencies if required.
Work closely with the rest of the team to ensure delivery is of a consistent high standard.
Incorporate Primary Stars Values into delivery in order to meet funding requirements.
Identify PR opportunities and case studies.
Ensure that admin tasks are up to date.
Attend relevant CPD courses as required.
Liaise with Safeguarding and Welfare Manager as appropriate.
Build networks with likeminded agencies.

Other duties:

You will be required to undertake other duties from time to time as required.
Any potential permanent changes to your role will be discussed, and agreement reached prior to being undertaken. You will be notified of any permanent change in writing. In addition to your normal duties, you may be required to undertake additional or other duties as necessary to meet the needs of the Foundation of Light.

Behaviour and professional expectations:

Maintain working practices in line with Foundation of Light Equality and Diversity, Health and Safety and Safeguarding policies, self-awareness of own responsibility in these areas
Ensure regulatory and legislative requirements are met at all times
Conduct should reflect the Staff Behaviour Policy (Code of Conduct); uphold Foundation core values (as shown below) at all times
Maintain the highest level of professionalism and confidentiality.
Attend working groups and CPD session as required
Build strong internal relationships
Work in collaboration with colleagues to achieve the end goal
Ensure positive organisational messages and culture are maintained
Contribute to good housekeeping across all Foundation sites and equipment
Follow the laid down policies and procedures at all times

Equality, Diversity and Inclusion Statement:

All individuals will be treated equally and fairly in the application of this procedure. All reasonable requests to accommodate requirements in terms of age, disability, gender reassignment, marriage and civil partnership, pregnancy and maternity, race, religion or belief, sex or sexual orientation will be made.

Safeguarding Statement

We expect all staff, volunteers and partners to share our commitment to maintaining a culture of vigilance, and believe that all staff, volunteers and partners have a responsibility to report any concerns about the welfare of any child, young person or adult at risk.