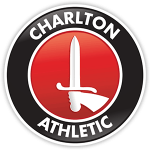 Physiotherapist Women's First Team​
About Us:

Charlton Athletic Football Club is an English professional association football club based in Charlton, south-east London. The club was founded on June 9th, 1905 and has a very storied history from rising to the top-flight of English Football in the 1930s (First Division) and again in the 1980s, 1990s and 2000s, to winning the FA Cup in 1947 and to leaving their Valley home in the mid-1980s only to make an impassioned return in 1992. Historically, the women's team played under Charlton Athletic from 2000 to 2007 but were released to become an independently run team in 2007 following the men's team's relegation from the Premier League.

The women's team were originally formed as a non-professional team in 1991 and were highly successful in the early 2000s winning The FA Cup, the League Cup, and the Charity Shield, as well as coming runners-up in the top division in multiple seasons. In February 2021, the club acquired the Charlton Athletic Women's team, turning the team full-time professional, and integrating them to become one club again.

Currently, our men's first team competes in League One, the third tier of English football, and our women's team competes in the Women's Championship, the second highest division of women's football in England. At Charlton, we are 'one club' and can be truly described as a 'family club'.

Role Description:

The purpose of this role is to be part of the Women's Team medical department, providing effective and efficient assessments, treatments and rehabilitation of all injuries sustained by the professional playing squad and be responsible for the injury prevention strategies within the 1st team squad.

Key Responsibilities:

Working with the Head of Physiotherapy in the assessment, treatment and rehabilitation of all injuries sustained by the professional players;
To assess individual players in terms of past medical history and risk of injury and implement injury prevention strategies accordingly;
To design and implement injury prevention strategies for the professional players, both as a team and individually;
To liaise with the sports science department and Head of Physiotherapy regarding the injury prevention strategies;
To design and implement post injury programmes for players;
To design and implement strategies on improving and maximising player performance on the football field from a medical perspective;
To assist the Head Physiotherapist at all 1stteam home matches;
In the event of the Head Physiotherapists absence, deputise by covering all first team needs, and or matches both home and away;
To report all injuries sustained to professional players to the Head Physiotherapist as soon as possible and providing regular updates on all player's rehabilitation progress;
When required, to take players to and from any consultations with surgeons, medical personnel, MRI scans, X-rays, or any other appointment requested by the Head Physiotherapist;
To ensure medical cover for the professional players is maintained throughout the year.  This may include Sundays, evenings and public holidays;
To assist the medical team in ensuring a quick, safe and objectively led return to training with a minimal risk of re-injury;
To be part of the off-season rota (with the other members of the medical team) for the professional playing squad to ensure continuity of treatment;
To be professional at all times both during work hours and outside of work hours in order to maintain the excellent reputation of Charlton Athletic Football Club.

Medical Records

To be responsible for the preparation and regular updating of comprehensive medical records for all professional players with whom they have had contact, ensuring that these records remain confidential at all times.

Continual Personal Development

To undertake training and development courses to update skills and maintain HCPC Registration, with prior approval from the Head physiotherapist.  The course should be of a nature that will benefit both yourself and Charlton Athletic Football Club;
To keep up to date with the latest developments in sports medicine through the use of journals, seminars, internet and various sports medicine resources;
To keep up to date with relevant first aid qualifications (ATMMiF);
To attend, participate and contribute to the regular in-service programme within the medical department.

Education/Qualifications/Training:

Educated to degree level (E);
​BSc degree in Physiotherapy (D);
Advanced Trauma Medical Management in Football (ATMMiF) (E);
Member of the Chartered Society of Physiotherapy (E);
HCPC Registered (E).

Abilities/Skills/Knowledge:

Experience working as a Physiotherapist (D);
Experience working as a Physiotherapist within elite sport (D);

Additional Information:

This a full time role that includes work on weekends and evenings (negotiable);
Applicants must be eligible to live and work in the UK;
Charlton Athletic FC is committed to following relevant health & safety regulations and all members of staff are expected to be fully aware and adhere to, at all times, the Club's H&S and fire safety procedures;
Charlton Athletic Football Club are fully committed to safeguarding and promoting the welfare of children and young people and expect all staff to share this commitment;
CAFC is committed to the principle of equal opportunity and its policies for recruitment, selection, training, development and promotion are designed to ensure that no job applicant receives less favourable treatment on the grounds of race, color, nationality, religion or belief, sex, sexual orientation, marital status, age, ethnic and national origin, disability or gender reassignment.

Safeguarding:

Charlton Athletic Football Club are committed to safeguarding and promoting the welfare of children, young people and adults at risk. The successful candidate may be required to undertake a Disclosure and Barring Service check (DBS). The possession of a criminal record will not necessarily prevent an applicant from obtaining a post, as all cases are mediated individually according to the nature of the role and the information provided.

Note: Please note that due to the high volume of applications we receive we regret that we are unable to respond to unsuccessful applicants.