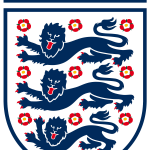 Para Football Performance Programme Manager


Our Organisation

Unite the Game and Inspire the Nation through Winning England Teams.

The Football Association [The FA] is the not-for-profit governing body of football in England. It is responsible for promoting and developing every level of the game, from grassroots through to the professional game, and generates significant revenue to support investment into English football each year.

The FA oversees England international teams across men's, women's, youth and disability football, as well as running the National League System and FA Competitions including the Emirates FA Cup, Barclays FA Women's Super League, FA Women's Championship, and Vitality Women's FA Cup, and the world-class facilities of Wembley Stadium and St. George's Park, all with a purpose to Unite the Game and Inspire the Nation.

To deliver against our goal we have reallocated resources and invested heavily in developing a team of exceptional people capable of creating winning England teams at our world-class training facilities at our National Football Centre, St. George's Park.

This is a unique and exciting time to join The FA and the Technical Team will be integral to the organisation achieving its goals.

Role Description

The Performance Programme Manager will be responsible for leading the performance planning, processes and systems that underpin the development, management and support of players and the England Para Football Programme.

The role will be a homebased contract with some time based at The National Football Centre, St. George's Park and domestic and international travel when required.

Key Accountabilities

Para Football Programme

Support the work of the Head of Para Performance and Senior Technical Performance Manager with policy development, implementation and review. These may include but are not limited to programme selection policy, team selection policies, players agreements, deselection policy, code of ethics, appeals etc;
Lead and collaborate with other key Para Football staff to design and implement an appropriate player induction and exit process as well as the production of programme resources and information.
Key England Para Football contact alongside the Head of Para Performance for the Player Rep Group;
Build and manage performance processes and systems that underpin the development and management of players and the England Para Football programme.

Performance Planning and Delivery

Work with the Para Football Operations Managers to ensure training camps and tournaments are strategically planned, delivered and reviewed;
Support Senior Technical Performance Manager in producing a clear season plan for the programme outlining all training and tournament activity with clearly articulated aims and objectives;
Manage the major events budgets including budget allocation (with the approval of the Head of Para Performance), tracking of expenditure and budget reporting;
Key point of contact for coordination and implementation of the MarComms plan;
Where required, to act as Team Manager/support other Team Managers at international competitions and training camps for the identified events.

Governance and Strategy

Develop partnerships with Higher Education institutions and other external stakeholders for the purposes of competitive opportunities and player support;
Develop effective partnerships with key external stakeholders, both domestically and internationally;
Support Head of Para Performance in implementing and reviewing the England Para Football strategic plan, and adhering to internal and external reporting requirements including KPI collation and reporting;
Support the Senior Technical Performance Manager in identifying, developing and managing other key partnerships that provide meaningful competitive opportunities for players on the England Para Football pathway.
Execute additional tasks as required in order to meet FA Group changing priorities.
Comply with all company policies and procedures to ensure the highest standards of health, safety and wellbeing can be maintained.

What we are looking for

Essential

Seven GCSE's grade C and above or equivalent experience
Experience of working strategically and operationally in an elite disability sport environment
Management and leadership experience with exposure to high performance issues and solutions
Highly effective communicator, with the ability to communicate easily to a range of audiences including players, coaches, parents and external stakeholders
Flexible approach to working hours
Highly effective planning and organisation skills, including Experience of budget management
Proficient skills in Microsoft Office
Able to travel (UK/Overseas)

Desirable

Graduate level or equivalent experience
Experience in Elite Sports environment and travelling with sports teams
Knowledge of Disability Football in England.
Experience delivering and managing events
Experience of working in a talent pathway.
Proven negotiation skills
A clean full driving licence and Enhanced CRC Check will be required.

What we can offer you

An exciting and challenging role within a changing, dynamic and world-renowned sports organisation.
Attractive benefits and a competitive salary.

Please be aware that unless you are contractually homebased, your contract with The FA will specify a fixed location of either Wembley Stadium, St. George's Park or our Processing Centre.

We currently work within a hybrid working model whereby the expectation is to work from your contractual location for part of the week, and as and when required by the team. The remaining days can be worked remotely. We will continue to monitor this model and it may be adjusted in future if deemed necessary.

The Football Association Group promotes inclusion and diversity, and welcomes applications from everyone. If you have any particular requirements in respect of the recruitment or interview process please mention this in your application.