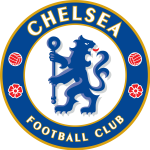 Lead U15/U16 Athletic Development Coach


Lead U15/U16 Athletic Development Coach
Job Title – Lead U15/U16 Athletic Development Coach 
Location – Cobham Training Ground 
Permanent role 
Hours – 40 hours per week (5.5 of 7 days)  
 
About Us: 
 
As a member of the Chelsea team you will become part of a long and proud history in the heart of iconic west London, which dates back to the club's founding in 1905. Since that time the club has won every major domestic and international trophy, being crowned English, European and world champions in the process. 
Chelsea are a club which proudly strives to be the best in everything we do, on and off the pitch, as shown by the further success of our Women's and Academy sides, as well as the excellent work in the community undertaken by the Chelsea Foundation, while engaging with our many supporters from a wide range of backgrounds at home in the UK and around the world. 
If you're motivated and want to help us win more trophies, you've got a place here at Chelsea! 
 
What We're Looking For: 
 
Chelsea FC are looking for a Lead U15/U16 Athletic Development Coach to effectively support players through the youth development phase, providing appropriate challenge through a personalized athletic development program, delivered to the highest of standards. Work closely with the coaching team to ensure we deliver an on-field training model in line with our philosophy to support players with the transition into the professional development phase. 
 
Brief description and duties:
 
-         Lead on the planning and delivery of off-field athletic development programs, in line with the athletic development methodology, considering the individual needs and ensuring a smooth transition through the YDP (15/16s).   
-         Work closely with the coaching team to plan and deliver on-field training and ensure the training demands are appropriate for the individual 
-         Effectively use technology, data and information to inform the training process and reflect upon progress within athletic development programs. Use this information to contribute towards the case study review process 
-         Lead on the planning and delivery of pre-session athletic prep and on-field athletic development sessions 
-         Ensure we effectively support players through the growth and maturation process, ultimately maximising athletic potential  
-         Lead on the organisation and delivery of the U15-U16 Multi-sport programme. 
-         Work with the wider Multi-disciplinary team to support the retain/release process and recruitment.  
-         Develop individual physical profiles for all U15/U16s players, ensure engagement with players. Provide regular feedback to track progress and ensure accountability.  
-         Support the medical department to help deliver a holistic rehabilitation process and provide objective data to support a players transition back into training.  
-         Provide strategic leadership within the Youth Development Phase to ensure we deliver a support service aligned to our athletic development philosophy throughout the academy to the highest quality and continue to evolve. 
-         Work closely with the Assistant U15/U16s athletic development coach and YDP Athletic Development Intern to ensure we deliver a personalized program across U15-16s. 
 
 Must Haves/qualified by demonstrable experience to the level required: 
 
-         Post graduate qualification in Sport Science, Strength & Conditioning or Equivalent 
-         BASES Accreditation (Supervised Experience route or direct route) 
-        Able to work flexible hours such as evenings, weekends and bank holidays
-        Must have experience in the design and implementation of S&C programs with youth athletes (At least 5 years)
-        Must have experience working within team sports (At least 5 years)
-        Must show a desire to work with young athletes and an interest in growth & maturation
-        Must be competent with the use of sports technology to enhance physical development
-        Must be able to effectively communicate with young adults and coaches
-        Must be able to work within a multi-disciplinary team
-        Demonstrate personal drive and initiative to anticipate and develop solutions to on-going challenges within scouting and recruitment
-        Excellent communication skills to ensure that all stakeholders are able to be effective in their delivery of department objectives
-        Role modelling excellent behaviour and support autonomy that motivates team members to perform beyond expectations
-        Being solution focussed identify options and look at issues from a variety of perspectives, listening to others, before determining the best solution and making a decision
 
What We Offer: 
  https://chelseafc.pagetiger.com/benefits2223    
Our commitment to Equality, Diversity and Inclusion:  
At Chelsea we recognise that the diversity of our people is one of our greatest strengths and we are taking positive action to ensure our existing colleagues and job applicants can fully be themselves and bring their own unique experiences and perspectives to Chelsea FC. This means giving full and fair consideration to all applicants regardless of age, disability, gender reassignment, race, religion or belief, sex, sexual orientation, marriage and civil partnership, and pregnancy and maternity. 
If you need reasonable adjustments made to the recruitment process, please reach out to your recruiter, who will be able to advise and support you. 
 
Chelsea FC and the Foundation is fully committed to ensuring the safety and well-being of all children, young people and adults at risk (vulnerable groups). We therefore require all successful applicants to complete a DBS Check prior to starting employment. Depending on the role, successful applicants may also be required to undergo other child protection screening where appropriate.