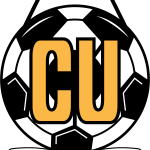 An exciting opportunity has arisen for an inspiring Head of Operations to join Cambridge United Community Trust, soon to become Cambridge United Foundation, who is passionate about the impact sport can have on transforming people's lives. This management role involves empowering our high-quality staff to deliver across our health, wellbeing, community and inclusion programmes.

The Head of Operations will provide leadership and direction for Managers and Officers within the delivery team, with a focus on increasing the success and sustainability of existing programmes and identifying opportunities to develop. In this role you will be responsible for several programmes, working with the wider team to ensure impact, quality, and efficiency of all activities. You will ensure the impact assessment process is fully embedded within our work and our programmes clearly demonstrate progress towards the strategic outcomes and KPIs.

You will be an excellent communicator, with the ability to liaise with internal partners and engage with external stakeholders, including local authorities, public health, education providers and other charity organisations, as well as our beneficiaries and their families.

The successful candidate will join a strong team with shared values, who are committed to delivering our vision of becoming a stronger, healthier and more equal community.

Key Duties

Overall management of the Wellbeing, Inclusion and Community Engagement programmes.
Line manager of programme leads to provide support/guidance on delivery, ensuring programmes meet their intended aims and outcomes. This will involve reporting to external partners.
Assessment and management of complex budgets for your programmes.
Work closely with key stake holders, health authorities and integrated lifestyles team to develop new opportunities and revenue streams for our community.
Sit within the senior management team of the CUCT, responsible for overseeing the day-to-day operations of the Wellbeing, Inclusion and Community Engagement teams.
Share responsibility for recruitment and induction of staff to ensure individuals are supported into their roles and understand the culture and expectations of staff working for CUCT.
Ensure risks associated with programmes are effectively mitigated by following CUCT policies and procedures.
Ensure the protection and safeguarding of all staff, participants and the general public.
Work with the Football Club on campaigns, events and promotion of our work within the community.
Build and maintain strong working relationships with Trustees.
To monitor, develop and review CUCT KPIs and individual performance objectives.
Develop a personal development plan to demonstrate commitment to individual growth and experience at CUCT
Promotion of all organisations activities and programmes by appropriate means.
Support the team with signposting between programmes and knowledge of when and where to refer individuals as required.
Adherence to national governing body (Football Association) guidelines. This includes maintenance of FA Licensed Coaches Club membership, which requires valid certificates in the following: FA qualifications, FA Emergency First Aid, FA disclosure and Barring Service, FA Safeguarding Children. You must also complete the requisite continual professional development with the FA.
Adherence to the Cambridge United Staff Handbook and Code of Conduct and relevant policies in all aspects of this role.
Any other duties as requested and agreed with line manager.

Person Specification

Experience managing a team, with an ability to motivate, inspire and enthuse them to achieve results
Experience overseeing and/or delivering health or community programmes
Outstanding people management skills
Ability to problem solve and think strategically
Outstanding leadership and organisational skills
Strong communication skills both written and verbal.
Experience of managing budgets
Knowledge of implementing IT systems
Relevant degree level qualification
Ability to implement efficient procedures and guidelines.
Prepared to undertake an enhanced Disclosure and Barring Service (DBS) check.
In date Safeguarding Children & First Aid certificates (can be achieved upon appointment)
Experience of operations management or similar position
Data analysis skills
Experience of securing voluntary and/or commercial funding
Experience of using finance software such as Xero
Experience of supporting individuals with personal development plans
Understanding of corporate processes
Designated Safeguarding Officer experience

Please note:

The person appointed to this role will have some contact with children and vulnerable adults, many of whom are under eleven years of age, and a number of who may have moderate learning difficulties and/or disabilities. Therefore, the post holder will require an enhance Disclosure Barring Service check.

Safeguarding Recruitment:

Cambridge United Community Trust and Cambridge United FC are committed to safeguarding and promoting the welfare of children, young people and vulnerable adults, and expects all staff to share this commitment. The successful applicant will be required to undertake appropriate safeguarding checks, including two satisfactory references, and providing proof of right to work in the UK.

Equality and Diversity:

As we are diverse organisation that respects differences in: race, disability, gender, gender identity, sexual orientation, faith, background or personal circumstance, we welcome all applications. We want everyone to feel valued and included in the football community and to achieve their full potential. CUCT is opposed to any form of discrimination and commits itself to the redress of any inequality by taking positive action where appropriate.