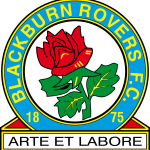 Head of Methodology and Set-Pieces
Job purpose:

To deliver a set-piece coaching programme at first-team level and oversee the implementation and development of the Club's game model and coaching methodology. To work with the First Team and Academy coaching departments to ensure integration and collaboration.

Duties and responsibilities:

To be committed to ensuring the safeguarding and welfare of all elite players, promoting their well-being whilst maintaining professional boundaries;
Working as part of the first team coaching staff to have responsibility for the delivery of set-pieces;
Oversee the implementation of the game model and coaching methodology for Blackburn Rovers FC;
To assist the first team coaching staff with the delivery, appraisal and development of training sessions in line with the Club's methodology and game model;
Work with the PDP (U21, U18 and U16) staff to align the game models and coaching methodology;
Work collaboratively with different departments, including the Academy, Player Recruitment, Analysis and Performance staff in order to to ensure all stakeholders understand the methodology and it's and implementation into the overall strategy and daily decision-making;
Oversee the game model document that sets-out the Club's playing philosophy via written descriptions, images, video and data;
Align the delivery of the methodology in all phases of the game including setpieces;
To ensure the methodology aligns with the overall vision and strategy for the Club;
Work with the Academy's Head of Coaching to ensure alignment of coaching delivery and appraisal across the Club;
Lead the creation and development/maintenance of appropriate online tools to assist in increasing efficiency in session planning, delivery and appraisal;
Create robust and comprehensive rating systems and other visualisations to provide up to date insightful information within the coaching strategy;
Oversee the development of strong relationships with other football club's internationally, nationally and locally as well as other key organisations (e.g. National Associations) to assist with the continued development of the methodology;
Attend relevant Club meetings whilst also implementing departmental meetings and in-house training for coaches;
To ensure compliance with all relevant Club policies, including health and safety, Safeguarding and GDPR;
To ensure compliance with all relevant legal, regulatory, ethical and social requirements; and
To maintain a flexible approach to work at all times.

Skills required:

A dynamic, hardworking and enthusiastic individual who is personally committed to continuous improvement;
Excellence in on-field delivery, with a proven track record of the implementation and delivery for a set-piece coaching programme;
Excellent communication skills with the ability to listen to the opinions of others in order to make the best decisions on behalf of the Club;
Is aware of own behaviour, strengths, areas for improvement and is receptive to feedback;
Can bring a strategic overview to coaching and is able to efficiently manage information from different sources at the same time;
Able to work with both data and video to integrate both forms of information into the decision making process;
Excellent IT skills and a clear understanding of the different software packages, including Hudl and Statsbomb;
Displays a high level of confidentiality in relation to the Club and its personnel;
To ensure familiarity, compliance and commitment to policies and procedures and other safeguarding documentation as appropriate; and
The ability to raise awareness of safeguarding practices and create a culture of trust and inclusion.

Knowledge required:

Proven track record of overseeing set-pieces within a First Team coaching environment;
A record of developing professional Club / national team methodologies;
Proven track record of working within a high performance environment (i.e. professional first division, Senior National Team);
Experience and knowledge of EPPP/ Category 1 regulations;
Strong identification with long-term player development and player pathways from youth to professional level; and
Good knowledge of Safeguarding/child protection policies and procedures.

Qualifications required:

UEFA Pro Licence (Desirable);
UEFA A License (Essential);
FA Safeguarding Certificate (Essential); and
FA Emergency Aid Certificate (Desirable).
DBS check required: Yes (enhanced)

To apply, please email your application form and covering letter.