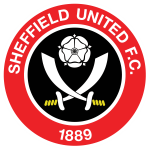 Head Coach Sheffield United Women
Sheffield United Women are looking for a Head Coach to lead our First Team. The successful candidate will deliver the required coaching to the First Team players, supporting the aims and objectives of the development of SUFC Women's First Team.

We are looking for a Coach that has a passion for the development of the Women's game, with a proven track record of motivating players to achieve excellence both on and off the pitch. The candidate should have a deep understanding of the game and be able to pass this knowledge and experience on to the players and wider coaching team alike.

Role Responsibilities:

To attend all training sessions and matches; including delivering practical coaching sessions.
Implement a full training programme for first team.
Prepare all technical staff and players for matches, including leading analysis sessions as required.
To ensure that all playing, training and relevant information for all players is recorded on WPS throughout the season.
Ensure high standards of coaching delivery across the first team.
Keep up to date on technical and tactical knowledge and filter any developments down to technical staff.
To maintain a good working relationship with the regional talent club manager, Technical Director and staff.
Observe and be subject to relevant Football association rules and regulations as well as the football league rules.
Comply with all reasonable and lawful directions given by the company.
Adhere to any budget, player transfer and salary policies as set by the general manager or the board following discussion with and notification to the employee.
Attend board meetings as and when required to give the board information on matters within the employee's charge.
To liaise with and provide support to the SUFC Women's coaching staff and adhere to any youth development policies as determined by the company.
To carry out interviews and media duties as instructed by our head of communications inclusive but not limited too post and pre match press conference for the media.
Comply with all policies and procedures of the company.
Ensuring and adhering to The FA standards for safeguarding children.
Promptly makes reports to the general manager, chief executive or the board in connection with the affairs of the company on such matters an at such times as are reasonably required.
To use their best endeavors to promote, protect, develop and extend the business of the company.
Formal monitoring and evaluation of player and coach performance of the Club.
Maintain positive relations and regular contact with key England International staff (Head Coach/Director of Elite Development/relevant age group coaches and Player Performance staff).
Ensure high standards of recruitment and delivery across first team and development squad.
Any other reasonable requests as directed by management.
To adhere to all Sheffield United Football Club's Safeguarding Policies and Procedures to foster an environment which protects from harm those defined as children and adults at risk.
To report any concerns of a Safeguarding nature to the relevant parties and remain fully compliant with any applicable Safeguarding checks and due diligence and recognise your responsibility to the Club's Safeguarding agenda.
To report any concerns of discrimination to the relevant parties and promote a welcoming and inclusive club environment for all.
To adhere to the Club's Equality, Diversity and Inclusion policies, supporting the Club to create an environment which is inclusive and all-encompassing.
To carry out/take part in training requests as directed by the Club.

Essential Criteria for the role:

UEFA A License holder.
FA Licensed Coach (Member of the Licensed Coaches Club to cover safeguarding and first aid).
Experience of and enthusiasm for coaching and mentoring elite young and senior players and/or coaches.
Track record of consistent high performance in a professional environment.
Previous experience working at an elite level within football.
Previous track record of developing youth players.
Empathy with young players with an ability to inspire.
Ability to manage and motivate the team.
Excellent communication skills with the ability to build meaningful, strong strategic relationships with club staff.
Understanding of learning, development and high performance with a proven ability to create optimum learning environments for players.
Aware of diversity and equality challenges in football.
Empathy and commitment to the long term development of the game.
Strong existing relationships within the Women's pyramid in England.
Willingness to work weekends.
Ability to travel independently.

Desirable Criteria for the role:

Experience of using Wyscout/Hudl and Sports Code.