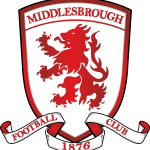 Fully Funded PhD Studentship
Middlesbrough Football Club is based in Middlesbrough in North East England and are currently competing in the EFL Championship, the second tier of English football.  The Club's Training Ground, a £7m complex with a state-of-the-art Sports Science department is based in Hurworth, nr Darlington, Co Durham.  The Academy is a Category One Academy in the structure introduced in Summer 2012 as part of the Elite Player Performance Plan and ensure that the Club's production line of young players continues to be one of the most successful in the game.

About PhD Projects

Teesside University School of Health and Life Sciences and Middlesbrough Football Club are pleased to invite applications for a fully funded PhD studentship in the topic of:

Using physical profiling to enhance individualization of training in soccer

The supervisory team will consist of Dr Jonathan Taylor, Dr Matthew Wright,

Dr Paul Chesterton and Frances Hunter.

Project Description

Soccer match-play is characterized by high-intensity activity bouts interspersed with periods of low intensity activity and requires players to have a well-rounded physical profile (Stolen et al. 2005). Consequently, a variety of training modalities are used  to develop or maintain relevant fitness components throughout the season (Buchheit et al. 2021). Elite players can display a wide range of physical profiles which, may respond differently to a given training modality. Individualization of training in elite soccer can be challenging to implement, but the use of appropriate player profiling tools can facilitate appropriate prescription of exercise intensity and potentially, training modality for the individual (Taylor et al. 2022). This could be of value when the aim of training is to develop the aerobic/anaerobic fitness of players.

Soccer players with superior aerobic fitness exhibit a reduction in fatigue related decrements in technical performance during match-play and have greater robustness (Malone et al. 2018; Russell and Kingsley, 2011). One key variable used as an indicator of aerobic fitness is maximal aerobic speed (MAS). The use of MAS to prescribe interval training is an established practice (Dupont et al. 2004; Wong et al. 2010), while using MAS and associate physiological correlates to monitor training loads through individualized locomotor thresholds has also gained popularity (Fitzpatrick et al. 2018). However, MAS alone is limited with respect to the prescription of supramaximal training intensities, which are a necessity in team sports due to the wider range of athletic 'phenotypes'.

A viable solution which could provide a more informative profile is to combine MAS with maximal sprinting speed and determining the anaerobic speed reserve (ASR) of an athlete (Buchheit 2011). It was recently proposed that considering MAS and ASR might allow for individualized prescription of player programs based on the physiological typology of players, potentially facilitating enhanced fitness outcomes (Sandford et 2021). However, further research is needed to provide empirical evidence for this concept and others that have potential in enhancing the individualization of training

This project aims to establish:

The utility of player profiling in the prescription of interval training for elite soccer players.
The effectiveness of individualized prescription on soccer-specific training adaptations.
The variability of profiling within and between players.

The project will involve a range of physiological testing and monitoring techniques, such as gas analysis, blood lactate analysis, use of GPS (and accelerometery) data, in addition to a variety of other field-based testing equipment as determined by Middlesbrough football Club.

This studentship will be full-time and mainly based at Middlesbrough Football Club, embedded within the Science and Medicine department.

Funding Eligibility

The Fully Funded PhD Studentship covers home tuition fees (UK student applications only) for the period of a full-time PhD Registration of up to four years and provides an annual tax-free stipend of £17,668 for three years, subject to satisfactory progress.

Entry Requirements

A masters level qualification in Sport and Exercise Science (or a relevant discipline) is highly desirable, however candidates with a first-class undergraduate degree could be considered. Experience of working with highly trained athletes and an interest in soccer and an understanding of the Premier League Academy Elite Player Performance Plan would be beneficial. Vocational qualifications related to athletic development or a desire to work towards would also be highly beneficial. Good communication and inter-personal skills that allow the development of effective working relationships within a multi-disciplinary team are essential. Experience in intervention development, evaluation, and qualitative and quantitative research methods would also be highly desirable.