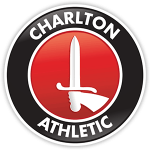 Facilities and Ops Assistant
About Us:

Charlton Athletic Football Club is an English professional association football club based in Charlton, south-east London. The club was founded on June 9th, 1905 and has a very storied history from rising to the top-flight of English Football in the 1930s (First Division) and again in the 1980s, 1990s and 2000s, to winning the FA Cup in 1947 and to leaving their Valley home in the mid-1980s only to make an impassioned return in 1992. Historically, the women's team played under Charlton Athletic from 2000 to 2007 but were released to become an independently run team in 2007 following the men's team's relegation from the Premier League.

The women's team were originally formed as a non-professional team in 1991 and were highly successful in the early 2000s winning The FA Cup, the League Cup, and the Charity Shield, as well as coming runners-up in the top division in multiple seasons. In February 2021, the club acquired the Charlton Athletic Women's team, turning the team full-time professional, and integrating them to become one club again.

Currently, our men's first team competes in League One, the third tier of English football, and our women's team competes in the Women's Championship, the second highest division of women's football in England. At Charlton, we are 'one club' and can be truly described as a 'family club'.

Role Description:

The purpose of this role is to Facility Co-Ordinator supports the Women's team to allow for effective and efficient running of the site on Matchdays and Non-Matchdays. The role is to Co-ordinate building and equipment maintenance, which in turn enhances the environment for our employees and players The person should have an outgoing personality, able to self-motivate and communicate with others in a consistent and professional manner. A dedicated professional with the proven ability to develop strong relationships at all levels. It is the company's intention that this job description is seen as a guide to the major areas and duties for which the jobholder is accountable.  However, the business will change, and the jobholder's obligations are bound to vary and develop, so the job description should be seen as a guide not as a permanent and definitive statement.

Key Responsibilities:

Supports the administration of soft services and maintenance operations at parrows Lane Training Ground (TG)
Co-ordinate building and maintenance schedules and rotas
Represent the department in inter-departmental meetings to support and facilitate communication and action between departments.
Update and maintain records to track maintenance and repairs.
Assist in administration of matchday operational plans.
Independently maintain and update administrative policies and processes.
Assist facilities staff in locating parts, supplies, and materials.
Responsibility for follow-up on actions based on various team projects
Testing building security systems and promoting safety within the building.
Monitoring equipment and supply needs, including furniture, building materials, stadium appliances, equipment parts and climate control.
Supervising cleaning crews and maintenance workers.
Support the monitoring and development of effective H&S practices & culture
Proactively investigate ways to improve the current administration and operations
Work collaboratively with the rest of the team
To assist with the logging of expenditure for both sites
Work collaboratively with the rest of the team
Work collaboratively with the rest of the team.
To assist with the logging of expenditure for both sites.
To assist in the production of supporting financial information and update both manual and electronic records.
To undertake general office duties relating to all contracts including
​Correspondence and filing;
Minutes of meetings;
Preparation of reports and documentation;
Updating of electronic records;
Subcontractor's administration;
Raising purchase orders and ensuring that purchase orders are updated when changes required ​
Update the approved contractors list regularly, including reviewing this and informing other team members if any part is about to expire.

Education/Qualifications/Training:

Excellent IT skills; Microsoft Office Word, Excel, Access, Outlook (email), Internet;
A completed course in facilities management will be advantageous.
Ability to respond to building and equipment emergencies.
Must have good administrative and organisations skills, and be able to prioritise workload;
Strong numeracy skills;
Must be a self-starter, and able to be extremely flexible with regards to daily work.

Abilities/Skills/Knowledge:

Actively cooperate and communicate with others, fostering a culture of teamwork and collaboration;
Positive about achieving Club, departmental and individual success;
Proactively take on new responsibilities and seek out opportunities to learn new skills;
Seek out and act upon opportunities to improve the fan experience;

Additional Information:

This a full time role that includes work on weekends and evenings (negotiable);
Applicants must be eligible to live and work in the UK;
Charlton Athletic FC is committed to following relevant health & safety regulations and all members of staff are expected to be fully aware and adhere to, at all times, the Club's H&S and fire safety procedures;
Charlton Athletic Football Club are fully committed to safeguarding and promoting the welfare of children and young people and expect all staff to share this commitment;
CAFC is committed to the principle of equal opportunity and its policies for recruitment, selection, training, development and promotion are designed to ensure that no job applicant receives less favourable treatment on the grounds of race, color, nationality, religion or belief, sex, sexual orientation, marital status, age, ethnic and national origin, disability or gender reassignment.

Safeguarding:

Charlton Athletic Football Club are committed to safeguarding and promoting the welfare of children, young people and adults at risk. The successful candidate may be required to undertake a Disclosure and Barring Service check (DBS). The possession of a criminal record will not necessarily prevent an applicant from obtaining a post, as all cases are mediated individually according to the nature of the role and the information provided.

Note: Please note that due to the high volume of applications we receive we regret that we are unable to respond to unsuccessful applicants.