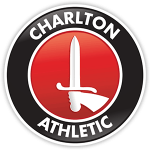 Designated Safeguarding and Player Welfare Officer
About Us:

Charlton Athletic Football Club is an English professional association football club based in Charlton, south-east London. The club was founded on June 9th, 1905 and has a very storied history from rising to the top-flight of English Football in the 1930s (First Division) and again in the 1980s, 1990s and 2000s, to winning the FA Cup in 1947 and to leaving their Valley home in the mid-1980s only to make an impassioned return in 1992. Historically, the women's team played under Charlton Athletic from 2000 to 2007 but were released to become an independently run team in 2007 following the men's team's relegation from the Premier League.

The women's team were originally formed as a non-professional team in 1991 and were highly successful in the early 2000s winning The FA Cup, the League Cup, and the Charity Shield, as well as coming runners-up in the top division in multiple seasons. In February 2021, the club acquired the Charlton Athletic Women's team, turning the team full-time professional, and integrating them to become one club again.

Currently, our men's first team competes in League One, the third tier of English football, and our women's team competes in the Women's Championship, the second highest division of women's football in England. At Charlton, we are 'one club' and can be truly described as a 'family club'.

Role Description:

The purpose of this role is to...

Provide leadership, management and implementation of the Club's safeguarding strategy, policy and procedures.
This role should ensure a collaborative approach across the Club to the promotion of safeguards and the protection of children, young people and adults at risk both on and off line.
Work in partnership with The FA, statutory agencies and other relevant organisations to report and manage concerns effectively and efficiently.

Key Responsibilities:

Pro-actively promoting and raising safeguarding awareness.
Being the Club's lead source of safeguarding support, advice and expertise*.
The implementation, promotion and review of the Club's safeguarding policies, procedures and best practice guidelines.
Provide regular reports to the Club's senior management team and directors.
Work closely with senior management to develop and implement safer recruitment and induction practices across the Club.
Giving direction and guidance to staff in respect of safeguarding concerns, allegations and the Club's whistleblowing policy.
Respond to poor practice concerns within the Club and its Academy in line with disciplinary policy.
Ensure all safeguarding and poor practice concerns are recorded in a robust system and securely retained in accordance with data protection legislation.
Work in partnership and maintain effective relationships with statutory and football authorities, sharing information where appropriate to safeguard.
Maintain accurate, confidential and up to date records on all safeguarding concerns and allegations in line with Applicable Data Protection Laws.

Education/Qualifications/Training:

A professional background in child related work. ​
Knowledge of safeguarding children legislation and statutory guidance.
Experience of working in safeguarding or child/adult protection and implementing policy and procedure.
Comprehensive understanding of Local Authority statutory bodies.
A person-centred approach and the ability to maintain this perspective;
Excellent communication skills with the ability to build meaningful, strong relationships with staff, players and parents/carers.
Clarity about what constitutes poor practice and what is abusive behaviour;
Experience of writing reports and compiling case file information;
Ability to deal constructively with people's emotions (e.g. upset, distress, conflict, animosity);
Capacity to handle confidential data/information sensitively;
Ability to promote best practice and the importance of a safe environment;
Demonstrates a working understanding of inclusion, equality and anti-discrimination, safeguarding and best practice;
Ability to use Microsoft Office including Word, Excel and PowerPoint.

Abilities/Skills/Knowledge:

Professional qualification in social work, probation or experience in a police child protection team.
Proven experience of volunteering with children or young people.
Proven experience of an inclusive approach. Knowledge and understanding of the culture and structure of football;
Working knowledge of systems such as Whole Game System and Customer Relationship Management (CRM);
Experience of organization assessment or audits

Additional Information:

This a full time role that includes work on weekends and evenings (negotiable);
Applicants must be eligible to live and work in the UK;
Charlton Athletic FC is committed to following relevant health & safety regulations and all members of staff are expected to be fully aware and adhere to, at all times, the Club's H&S and fire safety procedures;
Charlton Athletic Football Club are fully committed to safeguarding and promoting the welfare of children and young people and expect all staff to share this commitment;
CAFC is committed to the principle of equal opportunity and its policies for recruitment, selection, training, development and promotion are designed to ensure that no job applicant receives less favourable treatment on the grounds of race, color, nationality, religion or belief, sex, sexual orientation, marital status, age, ethnic and national origin, disability or gender reassignment.

Safeguarding:

Charlton Athletic Football Club are committed to safeguarding and promoting the welfare of children, young people and adults at risk. The successful candidate may be required to undertake a Disclosure and Barring Service check (DBS). The possession of a criminal record will not necessarily prevent an applicant from obtaining a post, as all cases are mediated individually according to the nature of the role and the information provided.

Note: Please note that due to the high volume of applications we receive we regret that we are unable to respond to unsuccessful applicants.