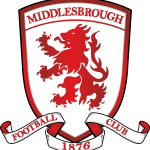 Conference & Events Services Manager
An opportunity has arisen for a full time Conference and Events Services Manager to join the Hospitality team with responsibility for the operational management and delivery of our conference and events business at the Riverside Stadium.  This will include corporate and private functions such as lunches, dinners, weddings, Christmas events, conferences, presentations, exhibitions, training events, sales promotions and product launches.

The Role

Responsible for managing the conference and events operations budget, ensuring staffing resources are efficiently deployed and equipment is appropriately maintained.
Responsible for ensuring a seamless customer journey from arrival at the Stadium and throughout the event. Ensuring customer satisfaction is optimised and operational delivery is in line with client requirements and all customer complaints/enquiries are handled professionally and in a timely manner.
Implementing standards for conference and events business and ensuring these are delivered.
Maintaining regular communication with the supervisory team and taking responsibility for recruitment, training, organisation and performance management of all conference and events staff.
Comply with all HR, Health and Safety and GDPR procedures and any other relevant legislation.
Respecting and engaging with the Club's RiverSideBySide programme and commitment to Equality, Diversity and Inclusion.

Candidates should:

Have previous experience of managing a conference and events operation.
Demonstrate an understanding of budget management and financial planning.
Possess strong leadership and interpersonal skills.
Have a passion for delivering exceptional customer service.
Demonstrate planning, organisation and problem-solving skills.
Be prepared to be flexible to the needs of the business since we often need to respond to changes at short notice.
Demonstrate good attention to detail.
Be available to work evenings, weekends and bank holidays.
Be eligible to work in the UK.

If you would like to be part of a committed team who value humility, respect and honesty, please contact via Email to request an application form.

MFC is an equal opportunities employer and positively encourages applications from suitably qualified and eligible candidates regardless of sex, race, disability, age, sexual orientation, gender reassignment, religion or belief, marital status, or pregnancy and maternity.   

MFC is also committed to the safeguarding of vulnerable groups.