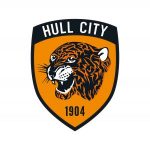 Hull City are looking for a Casual Academy Goalkeeping Coach to work within their Academy at Bishop Burton College.

Working under the supervision and guidance of the Head of Academy Goalkeeping, we are looking for someone who has experience of working with young, aspiring goalkeepers, preferably in an academy setting. You will ideally be qualified to UEFA B Goalkeeping License/UEFA B Coaching License or willing to work towards and must be flexible to support the academy working evenings and weekends.

Position Type: Casual contract
Location: Hull City Academy, Bishop Burton College, HU17 8QG
Pay: £14.99 per hour
Closing Date: 3rd January 2023

Your key responsibilities

Work under the supervision and guidance of the Head of Academy Goalkeeping, Phase Lead Coach, Head of Academy Coaching and Academy Manager as directed.
Plan, deliver, and evaluate every coaching session in accordance with the club philosophy and coaching syllabus
Ensure that each coaching session is documented and recorded on to the Performance Management Application (PMA), and/or liaise with age group coach to ensure GKs are included in the session plans on PMA to sustain an accurate performance clock.
Evaluate coaching sessions on the PMA following completion of the coaching session.
Ensure that each coaching session is holistic and includes psychological and physical learning objectives for the players as well as technical, tactical and social objectives.
Along with the Academy Staff, deliver coaching sessions using age appropriate detail and vocabulary
Ensure all sessions are delivered with a compliant approach to Health and Safety and that you take an attendance register prior to (Heja) and after each session (PMA) ensuring the safety and welfare of the players at all times.
Develop and maintain a positive learning environment to maximise each players learning potential.
Ensure that you have an up to date player emergency contact and medical details list with you at each session to enable you to call parents in an emergency.
Ensure that you are aware of players IDPs and give players opportunity to develop the targets within them.
Ensure that Goalkeepers are showing progress within all four areas (Technical/Tactical/Physical/Psychosocial) to maintain their progress through the academy pathway.

Games / Match-day

Ensure that the GKs that you coach play in line with the Academy playing philosophy
Exhibit exemplary touchline behavior and that you are a role model to the players.
Ensure that you have knowledge of the gold players within the group and the game time specified by phase leads are adhered to.
Ensure all players have the correct kit and all equipment is fit for purpose

Player Performance Reviews (every 6 weeks YDP and 12 weeks FP)

Assisted by the Head of Academy Goalkeeping, Lead Phase Coach and the Head of Coaching, you must prepare and conduct player performance reviews for each player Academy Goalkeeper.
Ensure that these are prepared and delivered in good time before the date of the 6 or 12 weekly review.
Ensure each player is aware of their Individual Development plan (IDP) and update the IDP as and when required.
Link Player Performance Reviews to the learning outcomes derived from the Academy coaching syllabus and the players IDP.

What are we looking for?

Experience working with young aspiring goalkeepers, preferable within an academy setting
Use and understanding of PMA (Performance Management System) would be advantageous
UEFA B Goalkeeping License or willing to work towards
UEFA B Coaching License or willing to work towards
Attention to detail a vital attribute
Willingness to work unsociable hours and weekends.
Understanding of a constantly changing culture / demand
Ability to work alone & with other staff
Work well as part of an Academy Team
Help create a professional and enjoyable environment
Ability to build & maintain local relationships
Represent Hull City in a professional manner at all times
Wear the correct attire at all times
Aim for self-improvement and personal development as set out within your DAP

Hull City Tigers Ltd is an equal opportunities employer and positively encourages applications from suitably qualified and eligible candidates regardless of age, disability, gender reassignment, marriage and civil partnership, sexual orientation, pregnancy and maternity, race, religion, belief and gender.

The safeguarding and welfare of children and young people is paramount of importance to Hull City and as such this position is subject to the Disclosure and Barring Service (DBS). Hull City is fully committed to safeguarding and promoting the welfare and safety of children and young people. We expect all our Board, staff and volunteers to always adhere, demonstrate and communicate this commitment. Hull City fully accepts our responsibility to welfare and protection of children and young people therefore, our aim is for the golden thread of safeguarding to run through every element of the club's work.

How to apply

To apply for this role, please send your CV and a Covering Letter to email.