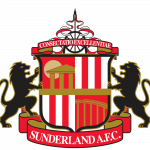 Responsibilities and duties relevant to this Role:

Work with groups of young people on goalkeeper specific coaching programmes
Write appropriate session plans and deliver new programmes as identified
Deliver soccer courses or specialised holiday programmes
Keep up to date with relevant coaching training
Work closely with other staff to meet Foundation of Light targets
Keep course files
Deliver a high quality service securing further bookings
Adhere to Foundation of Light quality standards and delivery expectations

Administration and M&E responsibilities and duties:

Following the Measuring Impact and Excellence Policy and Procedure to set impact measures, collect feedback, record and measure impact reporting internally and externally
Ensure all third party/registers/risk assessments/session plans are up to date and signed
Input statistics into Foundation databases in order to collate information for monitoring and evaluation
Work within the established administrative and financial systems to ensure smooth running/quality of projects.
Contribute to the processes of forward planning, monitoring and evaluation.
Develop working practices in line with Foundation of Light equal opportunities and child protection policies.
Be aware of, adhere to, and assist with the development of health and safety practices.
Maintain the highest level of professionalism and confidentiality.

Behaviour and Professional responsibilities and duties:

Maintain working practices in line with Foundation of Light Equality and Diversity, Health and Safety and Safeguarding policies; self-awareness of own responsibility in these areas
Ensure regulatory and legislative requirements are met at all times
Conduct should reflect the Staff Behaviour Policy (Code of Conduct); uphold Foundation core values (as shown below) at all times
Maintain the highest level of professionalism and confidentiality.
Attend working groups and CPD session as required
Build strong internal relationships
Work in collaboration with colleagues to achieve the end goal
Ensure positive organisational messages and culture are maintained
Contribute to good housekeeping across all Foundation sites and equipment
Follow the laid down policies and procedures at all times

Equality, Diversity and Inclusion Statement:

All individuals will be treated equally and fairly in the application of this procedure. All reasonable requests to accommodate requirements in terms of age, disability, gender reassignment, marriage and civil partnership, pregnancy and maternity, race, religion or belief, sex or sexual orientation will be made.