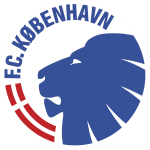 Do you have the desire and skills to develop future super league players for FC Copenhagen?
KB Talent is looking for people who can be part of the coaching group for the age group U11 - U13. We are looking for both trainers who can start on 1.2.2023 and 1.7.2023.
KB Talent wants to add additional resources to our competent coaching group. You will be part of a coaching team with 1-2 other coaches.
We are looking for people who can contribute to the development of top talent. We want candidates with a strong professional profile and the desire to spend many hours on the football pitch.
You must be able to train on Monday, Wednesday, Thursday and Friday in the period from 15.30-18.00, and participate in one match at the weekend.
You will be part of a visionary and ambitious environment with people who are passionate about talent development and want to develop talents into professional football players.
We can offer a coaching environment with competent sparring and training of the most talented players in the year as well as participation in FCK's internal coaching training.
It is an advantage if you have experience as a coach or player at a high level.
You are welcome to contact the Manager of FC Copenhagen Children's Football, Anders Lange, on telephone 26159206 or al@fck.dk.
The workplace is FC København Talent, KB's facility, Peter Bangs Vej 147, 2000 Frederiksberg.
We must have received your application no later than 1 February 2023.