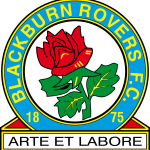 Academy Strength & Conditioning Coach
Job purpose:

To provide strength and conditioning to all academy players on a daily basis.

Duties and responsibilities:

To be committed to ensuring the safeguarding and welfare of all elite players, promoting their well-being whilst maintaining professional boundaries;
To support the Lead Strength and Conditioning Coach in providing sports science and strength and conditioning programs to all academy players as required;
To assist in training load monitoring of all academy players;
To ensure all academy players are fitness tested as EPPP requirements;
To liaise with parents and coaches as required;
To ensure all written evidence is up to date as EPPP requirements;
To liaise with all BRFC staff on a daily basis;
To create external links as required;
To maintain and up to date CPD portfolio;
Ensure best practice is followed at all times and players are receiving optimal advice at all times;
To maintain a professional attitude and appearance at all times;
To assist with the departmental in-service training as and when required;
Assist in the education of all players and parents as required in terms of physiological development, nutrition and performance;
To assist in the collection and evaluation of 'Psychometric Measures Questionnaire' and daily screen;
To assist and lead with the cool down, strength, movement re-training and stretching sessions with squads or groups of players as required by the department;
Support the department in the implementation, monitoring and evaluation of the GPS system for all players;
Plan and deliver specific physical sessions both gym and pitch based;
To support, produce and review individual physical programmes for all players and amend accordingly at specific times throughout the season;
Conduct match day duties in relation to preparing the players physically to perform in games when required;
rovide specific feedback for players in relation to their physical performance to be completed for the player IDT meetings and departmental meetings;
Liaise continually with senior staff in relation to players progressing from the Academy to the Senior Training Centre environment from a physical performance perspective;
Ensure all screening and testing of the players is carried out at specified times with data collated and stored appropriately for monitoring purposes;
Provide physical performance data and reports to senior staff to highlight the physical development of the players within the Professional Development Phase;
Monitor the physical performance of players on loan, whilst liaising with internal staff and those staff at the loan Clubs when required;
Adopt a multi-disciplinary approach to your work, liaising with other key staff to maximise physical performance of the PDP Phase players; and
To assist in other departmental duties as required.

Skills required:

IT literate;
Good organisational skills;
Ability to communicate with internal and external parties;
To work in a team environment;
Ability to perform group and individual verbal presentations; and
Ability to administer, monitor and coach Strength and Conditioning programs.

Knowledge required:

Knowledge of current sport science and medicine practice with particular specialism in strength and conditioning;
Good knowledge of Safeguarding/child protection policies and procedures;
Knowledge of an elite sporting environment; and
Paediatric Physiological Development.

Qualifications required:

Hons Degree in Sports Science / Strength and Conditioning or related discipline (essential);
UKSCA (or ability to obtain in 12 months – essential);
Master Degree in Sports Science or related discipline (desirable); and
BASES accreditation (or working towards).
DBS check required: Yes (enhanced)

How to apply

Due to high-levels of interest, this post may close early so early application is advised, otherwise the closing date for this role is 12 noon on Friday 2nd December 2022. To apply, please email your application form and covering letter to email.CV's will not be accepted.