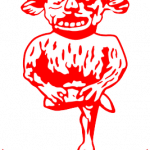 Academy Foundation Phase Lead Coach
Lincoln City Football Club is seeking to appoint a Foundation Phase Lead Coach working primarily with the U9-12 age groups for the current 2022/23 season.

Reporting to the Head of Coaching and Head of Academy, the successful candidate will be tasked with ensuring the highest possible standards of planning, delivery and analysis of both coaching sessions and fixtures for the U9-12 age groups.

The post holder will be required to have a flexible approach to working hours including evenings and weekends as part of an occasional irregular working pattern.

Purpose of the Post:

The FP Lead Coach will be responsible for the planning, delivery and evaluation of coaching sessions/fixtures in accordance with the Academy Syllabus and Philosophy. The coach will be responsible for the monitoring and tracking the development of the players within the U9-12 age groups and overseeing the Pre-Academy. The post holder will be required to update and maintain all relevant administrative duties in conjunction with the requirements of PGAAC including the PMA and other relevant development software.

Key Duties and Responsibilities:

Specific:

Plan, deliver and evaluate all training/match activities for the given age groups.
Oversee and contribute to wider holistic development of Academy players in care.
Take part in all CPD activities organised by the club.
Maintain the administration and performance clock of each player on the Performance Management Application (PMA).
Write and deliver periodic reviews as part of MDT reporting for players in care.
Responsible for maintenance and upkeep of equipment and kit allocated to the age group.

General:

Carry out duties in accordance with all relevant company policies, including, but not limited to, the Health and Safety Policy, Code of Conduct Policy, Safeguarding Policy, Equality and Diversity Policy, Financial Regulation Policy and Social Media Policy:
To safeguard and promote the welfare of all children, young people and adults at risk;
To be vigilant and support all safety and security operations;
Act always with utmost good faith to the Club, Foundation and the Company;
Devote full attention and ability to fulfilment of the duties required by the role;
Other duties as reasonably requested by a member of the senior management staff;
To work closely with partnership organisations, to maintain good relationships and collaborative working practices;
To work with colleagues throughout Lincoln City Football Club & Foundation to extend knowledge and skills in order to identify and develop best practice;
Deal with enquiries and general day-to-day liaison with customers, colleagues and partners;
Carry out general office duties including data recording, filing, photocopying, sending and receiving emails;
Active participation on continuing professional development and the appraisal process;
To undertake such other duties, training and/or hours of work as may be reasonably required and which are consistent with the general level of responsibility of this job;
To maintain the quality of service provision, regularly evaluating work and seeking to make improvements;
Present a professional image when dealing with both internal and external contacts and partners, acting in a professional manner always;
To cover as and when required at other departments within Lincoln City Football Club & Foundation;
To recognise commercial opportunities across all products within Lincoln City Football Club & Foundation;
Promote the brand identity and increase Lincoln City fan base throughout;
To support the Lincoln City Football Club green energy saving strategy and meet all requirements including but not exclusive to recycling, waste reduction, energy efficiency; and
Any other duties commensurate with the grade and falling within the scope of the post, as requested by the Chief Executive.

Important information

The above-mentioned duties and responsibilities should be regarded as neither exclusive nor exhaustive as the post holder may be required to undertake other reasonably determined duties and responsibilities, commensurate with the grading of the post, without changing the general character of the post.

Personal Skills/Characteristics:

Experience:

Essential

Previous experience working in coach education/development.
Passion for helping to support and develop young people through a holistic lense.

Desirable

Prior experience working across the performance pathway within an elite development environment.
Knowledge and understanding of effective practice across multi-disciplinary teams.

Qualifications and training:

Essential

UEFA B License
FA Youth Award

Desirable

UEFA A License
Advanced Youth Award

Special skills and knowledge:

Essential

Relevant First Aid Qualification (BFAS/EFAiF)
Relevant Safeguarding Qualification

Personal qualities:

High level of self-awareness
Ability to communicate across MDT
Excellent IT skills
Interpersonal Dexterity
High level of emotional intelligence

Personal circumstances:

Essential

Full clean driving licence

Desirable

Midas D1 driving licence

Disclosure and Barring Service (DBS): An enhanced criminal record check is mandatory prior to taking up post.

Safeguarding:

Lincoln City Football Club and its staff are fully committed to the safeguarding and welfare of children and vulnerable adults irrespective of age, gender, language, religion, ethnic background or sexual identity. We recognise that safeguarding is the responsibility of everyone who has contact with children, young people and vulnerable groups and we are dedicated to providing a positive environment, enjoyable experiences and to protect from harm.

Equality, Diversity and Inclusion:

Lincoln City Football Club is committed to ensuring that applicants and employees from all sections of the community are treated equally and not discriminated against on the grounds of age, disability, gender reassignment, marriage and civil partnership, pregnancy and maternity, race, religion or belief, sex and sexual orientation (combined, the Equality Act 2010 Protected Characteristics).