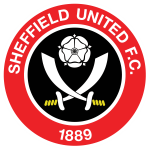 Sheffield United FC Academy are committed to being one of the best and innovative developers of talent in the country; to Outrun, Out Fight, Out Play the opposition. We are looking for a passionate and knowledgeable coach to join our team in a part-time capacity. The successful candidate must be able to deliver high intensity sessions through their ability to connect with the academy age players and be able to challenge, enhance and guide the players through their knowledge of football and development in line with our Club playing principles.

Role Responsibilities:

To work alongside the Head of Coaching and Lead Phase Coach to deliver an age specific technical and tactical coaching programme for players in the Academy in accordance with the club's wider philosophy and strategy.
Supporting a suitable games programme to underpin the coaching programme. This may require the creation of additional fixtures schedule to meet the needs of the players.
Establish and maintain a comprehensive and up-to date record of players within your allocated age group on the Academy PMA ensuring this information is kept up to date throughout the course of the season and treated confidentially.
Liaise with the MDT regarding the fitness and treatment of players within your specific age group. You will be responsible for ensuring that the physical and psychological well-being of the players within your squad is maintained.
To take part in internal CPD sessions and work with the Head of Coaching on developing an individual Development Action Plan.
To complete the Coaching Competency Framework.
Play a key role in the release and retention process for signed players within your specific age group.
In conjunction with the MDT, manage the process of player performance reviews organised and delivered throughout the season to players within your age group
Develop and Lead Player ILP Programme with your players.
Ensure completion of any mandatory training required for the role, including internal club training around Safeguarding and Equality, Diversity and Inclusion.
To adhere to all Sheffield United Football Club's Safeguarding Policies and Procedures to foster an environment which protects from harm those defined as children and adults at risk.
To report any concerns of a Safeguarding nature to the relevant parties and remain fully compliant with any applicable Safeguarding checks and due diligence and recognise your responsibility to the Club's Safeguarding agenda.
To report any concerns of discrimination to the relevant parties and promote a welcoming and inclusive club environment for all.
To adhere to the Club's Equality, Diversity and Inclusion policies, supporting the Club to create an environment which is inclusive and all-encompassing.

Essential Criteria for the role:

Minimum UEFA B Coaching Award.
FA Youth Award.
Experience of coaching young players.
Experience in Youth Development.
Experience of working within an Academy.
FA First Aid (Level 2 Emergency First Aid in Football).
FA Safeguarding Children Workshop.
This role requires a DBS check.
Organisational skills.
Excellent communication skills.

Eligibility for Employment in the UK

In accordance with current legislative requirements the successful applicant must produce documentary verification of their eligibility to work in the UK and will not be allowed to start work until this has been received.

Equality and Diversity

Sheffield United FC is committed to the principle of equal opportunity in employment and its employment policies for recruitment, selection, training, development and promotion are designed to ensure that no job applicant or employee receives less favourable treatment on the grounds of race, colour, nationality, religion or belief, sex, sexual orientation, marital status, age, ethnic and national origin, disability or gender reassignment.

Sheffield United FC are a Disability Confident Committed Employer. If you would like further information regarding the scheme and how we are able to support disabled persons within the workplace, then please contact our HR team at hr@sufc.co.uk

Safer Recruitment

Sheffield United FC is committed to safeguarding and promoting the welfare of children, young people and adults at risk. The successful applicant will be required to undertake appropriate safeguarding checks as well as providing proof of right to work in the UK.